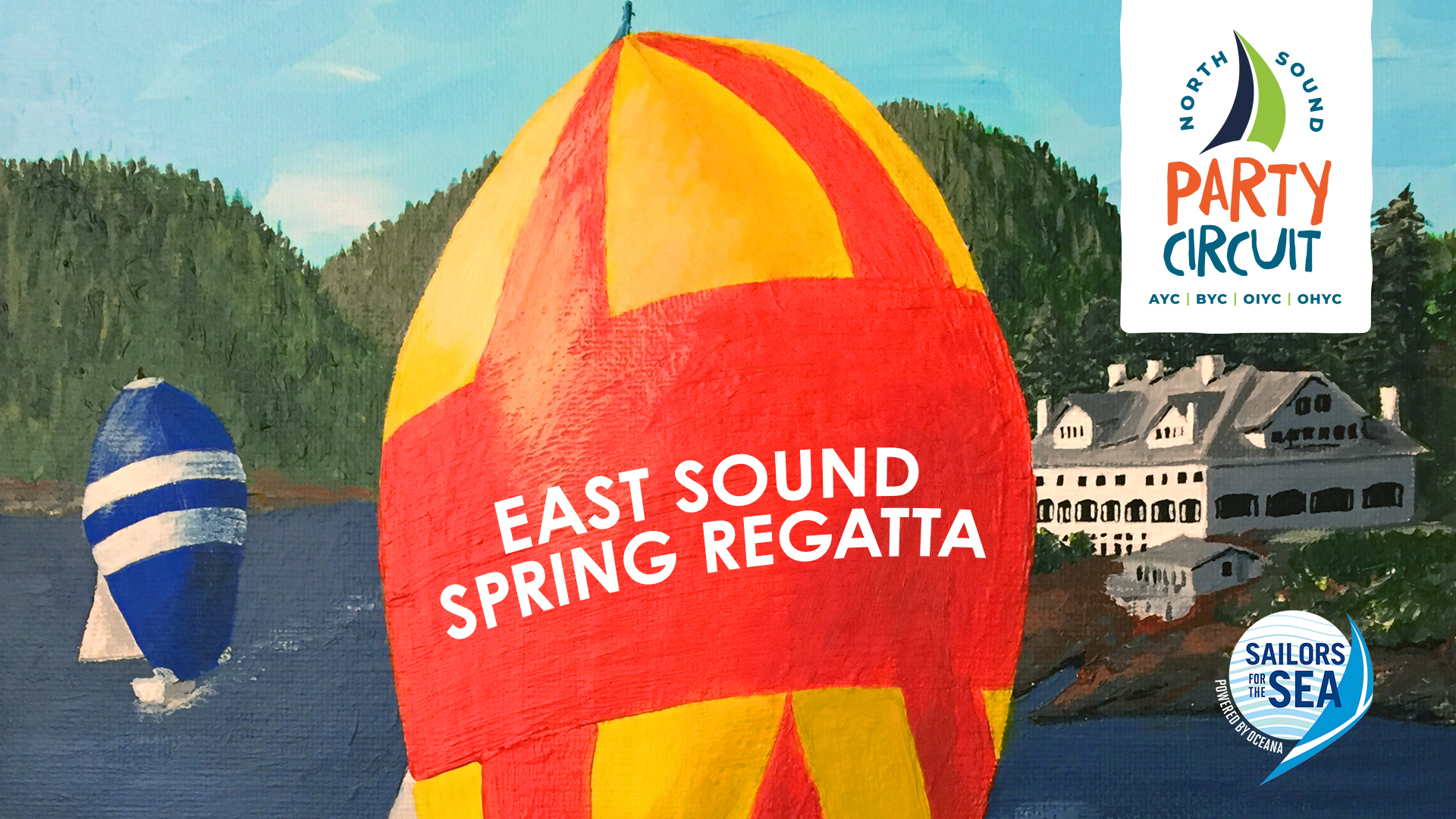 CANCELLED (was April 18-19, 2020)
Sponsored by the Orcas Island Yacht Club and part of the new North Sound Party Circuit, the third annual regatta promises great fun. Unfortunately, due to the Coronavirus pandemic, the planned social aspects of the regatta have been cancelled as of March 12. On April 3, two weeks before the event, we will evaluate the current status of the pandemic and confirm whether the regatta will continue. If you plan to attend, please register before April 1 as registration/interest levels will be one input into our decision making process. Registration fees are fully refundable.
The regatta is held at Rosario Resort on beautiful Orcas Island. With its unique north/south orientation and high bluffs, East Sound often enjoys better wind when there is little elsewhere in the area. Six miles long with very little power boat traffic, East Sound is an exceptional venue. At least three divisions are planned for PHRF, Martin 242 One-Design, and cruising boats. Planned racing includes buoy and distance courses. Mooring and lodging are available through Rosario Resort and there are plenty of activities for non-sailors to enjoy too.
Event cancelled
Registration CANCELLED 3/21 due to Covid-19 pandemic